About Us
Think about the brilliant professionals you've worked with in the past and would welcome another opportunity to work with them again.
We thought about this as well. That's why we formed a company with the most experienced professionals we know; people with creativity and character who've already originated over $1 billion of profitable growth and exits.
Our clients count on our team chemistry to ignite their company's growth. They trust our assessment, advisory and execution processes to realize their company's ideal outcome which may include an exit strategy or fulfilling a family legacy; whichever serves their best interest.
Start with our 16-point gap analysis to reveal the known and sometimes unknown problems that can stifle your company. Then our Advisory group can focus our collective efforts towards optimizing your strategic plan, conducting market research and solidifying your M&A opportunities or exit strategies. With our expertise in engineering, design, business modeling, market research, and reimbursement, the FSP Execution Group can deliver on the proper timing and financing of your long-term goals.
We look forward to hearing about you, your ideas, and identifying your needs. We will help you make the critical decisions to drive your success.
We formed a company with the most experienced professionals we know.
Paul DiPerna | Partner, Fuel Source Partners
Paul is a versatile medical device entrepreneur and innovation leader. As a business executive and highly innovative technical leader he has a proven track record of founding high profit ventures. With over 75 US patents (issued and pending) in the medical device space, Mr. DiPerna has an extensive record of creating and leveraging breakthrough technologies and
driving commercialization of FDA-approved products. A versatile and personable leader, with a history of building teams within major corporations (Baxter), medium sized ventures (Tandem Diabetes Care) and fast growth startups (Ivera, Tandem).
Mr. DiPerna brings diverse experience in healthcare technology while bridging extensive business development, financial and project management skills. He leverages technical capability, creating a unique expertise to manage complex business problems.
Expertise:
Innovation

Diabetes management and insulin delivery

Blood glucose systems

Mobile connected devices and healthcare

Stem cell collection and storage

Automated allergen diagnostics

Drug adherence

Orthopedics

Blood collection and storage

Atherosclerosis drugs

Antimicrobial & infection control products

Blood collection & separation systems

Liver dialysis & renal dialysis
Business Experience:
AtheroNova Inc.

West Health

Phygen Spine

Tandem Diabetes Care

Ivera Medical

Baxter Healthcare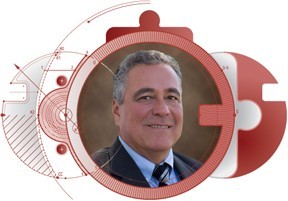 Marc Bellotti | Partner, Fuel Source Partners
Mr. Bellotti is highly regarded as a medical systems product development executive, experienced at leading organizations to
innovate, develop and deliver patient-based medical and therapeutic systems and associated ancillaries. Marc is known for bridging the gaps between business needs, customer needs and technology.
He is also is renowned for solving
complex technical and organizational problems. Mr. Bellotti offers a track record of successfully growing organizations via process driven product and pipeline development. Having held global senior leadership positions in both Baxter Healthcare and Johnson and Johnson as well as technical and leadership roles in several start-ups, Marc understands the challenges that face all organizations.
Marc is highly sought out for his broad experience in regulated, life sustaining systems such as dialysis, plasmapheresis,
combination drug and device systems, sterilization, area decontamination, protein modifications, and delipidation. With over 100
patents and patents pending world-wide in various areas of biomedical development Marc knows how to develop, maintain and protect your intellectual property.
Expertise:
Manag

ement

Board experience in large and small organizations

Leading in matrixed and cross-functional environments

Complex medical systems product development (both




hardware and consumables)

Partnership development and management of international




R&D co-development

Organizational development / coaching and motivating




teams

Communication across functions and with partners and




customers

Systems engineering and integration: working knowledge in




all engineering disciplines

Regulated US and OUS devices
Business Experience

Johnson & Johnson

Lipid Sciences Inc.

Baxter Healthcare

Sonendo, Inc.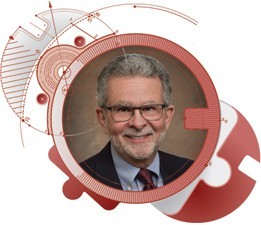 Tom Mattoon | Partner, Fuel Source Partners
Tom has over 25 years experience in the global medical device and technology industries as a financial and operations executive, with a long history of managing transitions, ranging from entrepreneurial to corporate environments. Tom is very effective at managing significant growth and driving financial and operational efficiencies. He has managed company growth to achieve the number one ranking in global market share.
Mr. Mattoon has also led organizations from negative to significant and sustainable profitability by focusing on strategic planning, tactical execution and business development. With a proven track record of growing companies and creating value, Tom enables the introduction of disruptive technologies and solutions to address unmet needs. As a multi-disciplinary executive, Tom directs the transformation of executive teams into a highly accountable, financially focused team with an intensive operational focus. He's partnered with cross-functional teams to evaluate significant business development activities including deal model and P&L development, valuation, negotiation support, due diligence, and integration for successful strategic acquisitions with exits that totaled over $1 billion.



Expertise:
Strategic and Financial Planning

Comprehensive Business Management

Business growth and sustainability

Sales and profitability growth

Operational Excellence

Financial P&L Management & Leverage

Mergers & Acquisitions

Business Development

Healthcare Economics

Reimbursement
Business Experience:
Medtronic

Covidien

Hewlett Packard

Intel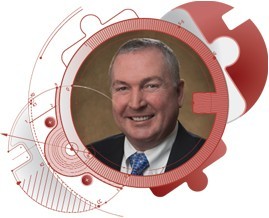 Clients count on our team chemistry to ignite their company's growth.
Character and Creativity Matter